Why You Should Choose Moreno Landscape LLC!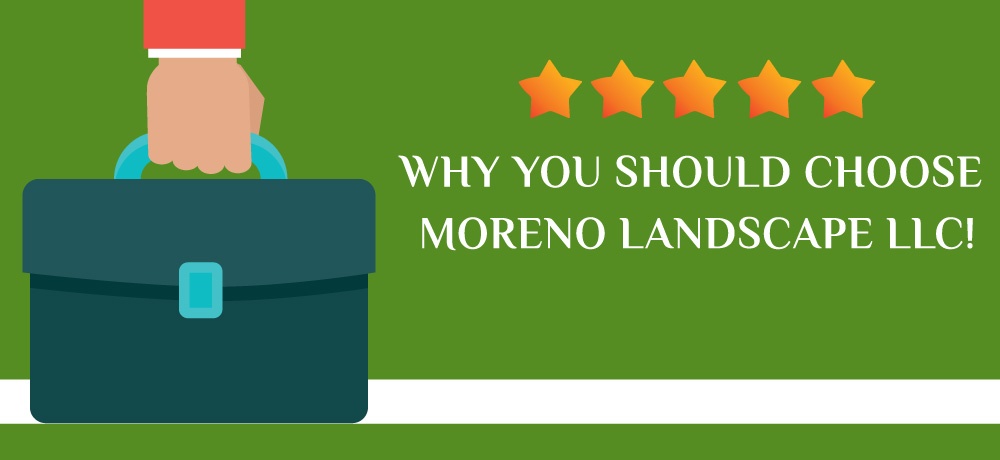 A well-maintained and elegant garden can give an exquisite touch to your house and liven up its ambiance. However, if you're looking for a landscape company to create and maintain a beautiful landscape for you, you need to put in a sufficient amount of research to find someone that meets your expectations and promises you exquisite landscaping and lawn maintenance services. You also need to go through reviews you find online and speak to people who've worked with them. Besides, you will have to look through their portfolio to gauge the quality of their work.
At Moreno Landscape LLC, we are confident about the services we provide and will not shy away from giving you references. Besides, we will be happy to tell you why we are the top name in landscaping and lawn maintenance services.
We have been in the landscaping and lawn maintenance sector for the past decade and have several happy clients. If you're looking for a landscaping and lawn maintenance company, here are a few reasons why we are the best at what we do.
We have been in the business for over ten years
Our experience has taught us to better our services. Over the years, we've also learned to tailor our services to complement our clients' needs.
We work within a client's budget
We ensure that we don't make our customers spend more than they are comfortable with. No matter your budget, we promise to deliver excellent services.
We tend to do the job the customer wants and make them satisfied
We pay utmost attention to our customers' needs and preferences and equip ourselves to give our best.
We work with a client's schedule
We will work according to your dates and timings. Our availability and flexibility allow us to work with a timeline that you're comfortable with.
We get the job done promptly
We are prompt and on time with all of our services and strictly adhere to deadlines. We don't give our clients a chance to complain.
As a leading landscape design company in Marietta, GA, we ensure that we exceed expectations and always give our clients the best lawn designing services. We have been in business for over ten years, and we specialize in landscape design, landscape installation, landscape maintenance, fertilization, grown maintenance, irrigation systems, pine straw, aeration, flower beds, tree trimming, etc. We can enhance and embellish your garden and enrich the appearance of your house.
To learn more about the services we offer at Moreno Landscape LLC, please click here. To read what our clients are saying about us, please click here. If you have any questions about how we can help you, get in touch with us by clicking here.
---
---