Moreno Landscape LLC's Special Discount For New Customers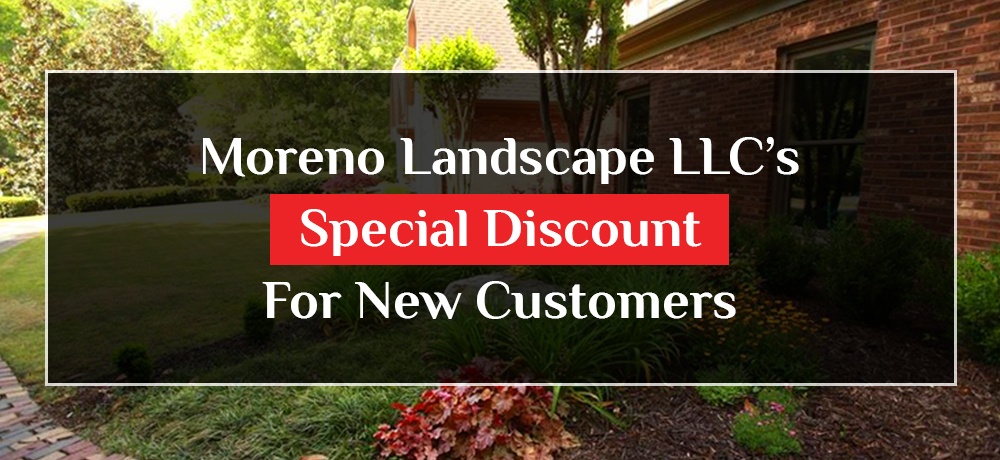 As a professional residential and commercial landscape design company in Marietta, GA, at Moreno Landscape LLC, we're offering new customers a chance to get $25 off on their first two yard services with contract.
We're providing this special discount for every new customer seeking irrigation services, sod installation services, landscape clean up services, bobcat services, landscape design, installation and maintenance, lawn or landscape fertilization, lawn or landscape aeration, flower bed maintenance, tree trimming, tree removal, lawn or landscape mulching, and lawn or landscape drainage.
Keep in mind that new customers will be able to avail of our offer only after they've signed a contract with us. This offer will be valid until the end of this year and will benefit anyone looking for a discount on their yard services.
If you're looking to take advantage of this fantastic offer, call us on (770) 863-9205 or email us at lmoreno@morenolandscapega.com, and get the best landscaping and lawn maintenance care services in the area for less.
To learn more about the lawn care services we have to offer, please click here, or visit our website to learn more. You can also contact Moreno Landscape LLC by clicking here.
Terms and Conditions apply.
---
---