How COVID-19 Is Affecting The Landscaping And Lawn Maintenance Industry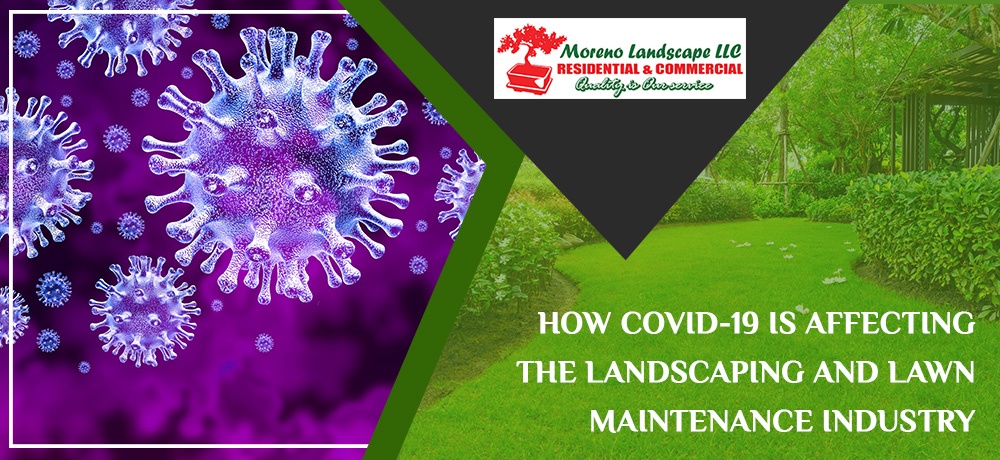 There are multiple responsibilities that people who start a landscaping company have to keep in mind. Other than making a yard look better, landscaping provides several advantages from health, design, and a regular maintenance point of view.
When working with a landscaping company, understand the details of the work they are handling. In many cases, companies improve a yard to make it look good while also promising to maintain it for a specific period. They might handle mowing, de-weeding, and so on. Furthermore, some companies use harmful chemicals and pesticides when they are working through and fixing up the yard. Keep all this in mind when looking for the right landscaping company that does a thorough job.
Over the upcoming six months, we foresee significant changes with our business because of the Coronavirus pandemic. It will impact the way we used to service each of our client's requirements since there are a lot more rules that we have to follow, and clients are only working on tasks that are not optional. Additionally, since it is not safe for people to be interacting with others in person, we are seeing a large number of our clients canceling or rescheduling to a later time.
Additionally, a lot of companies have started a program of working from home, and while we encourage our employees to work from home, we do spend some days in the office as well. However, we make it a point to follow the Government rules that are currently in place, allowing only two people in the office at a time, since our office is not very large. Furthermore, while the law already states it, we have made it mandatory to wear a mask and sanitize as often as possible. We strongly believe that it is better to be safe than sorry.
Overall, landscaping is a 'work in the field' type of job, and at times we have to visit our clients and work on their premises. Working from home is quite a challenge for companies like ours that have more fieldwork than desk work. We are making changes to the work schedule and encouraging our employees to work one less day in the week and spend that day working from home.
Our job also forces us to work with people in person since there is only so much we can handle over the phone. Whenever we have meetings in person, we are sure to follow the six-feet apart rules, keeping everyone safe and distant. Whenever we have the opportunity, we have video calls with our clients instead of meeting them in person using popular platforms like Skype, RingCentral, Zoom, Hangouts, WhatsApp, etc. In these troubling COVID times, we learned that we best keep up with the times and adapt since it does not seem to be going anywhere. We also tell all the people who we work with to be safe and take things seriously.
If you are looking for a company that uses the safest chemicals while promising to maintain the work we have done, for some time post-completion, look no further than Moreno Landscape LLC. We provide landscaping and lawn maintenance service in Marietta, GA. Although we are based in Georgia, serving people for the last ten years, we have clients all over the place. We have worked with people in Marietta, Alpharetta, Atlanta, Austell, Buford, Cartersville, Chamblee, Covington, Dallas, Doraville, Dunwoody, Lilburn, Lithia Springs, Sandy Springs, Snellville, Stone Mountain, Tucker, and Windy Hill, GA. If you are looking to understand a little more about the services that we provide, please click here. If you want to get in touch with our team, please click here.